Air-Conditioner HY-GLOO , air conditioning unit designed for use in vehicle cabins
Power-driven AIR-CONDITIONING for KUBOTA

Study of assemblage on articulated loader. Conditioneé air.
cooling of cabins of vehicles.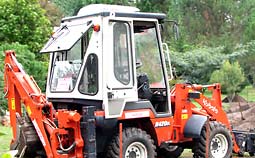 Air-conditioner Hy-Gloo GIII is fixed on the roof of cabin.
an assemblage included air-conditioning into this type of machine is introduced to you on a chapter: " integrated version ".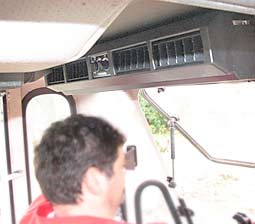 Choice of a horizontal evaporator big debit.
The chauufeur is here in working position in the back palle.
A sufficient space remains above the head of the driver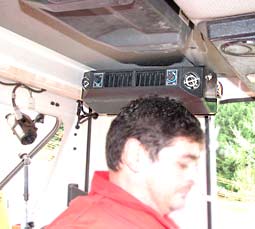 Choice of an évaprateur located on quoted left of the cabin. The space reserved for the driver is completely preserved.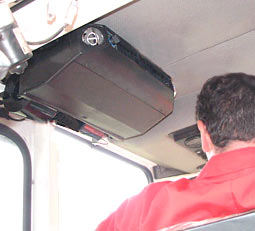 Seen since the back of the machine.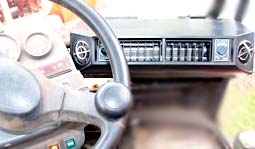 Seen since the back of the machine.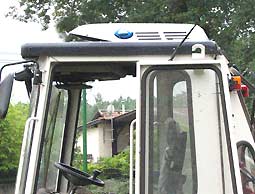 Possibilite of assemblage of the evaporator on the quoting straight of the performance indicators.


View of profile. Air-conditioning Hy-Gloo integrates perfectly with the desighn of origin.

View of back allowing to determine the weak height of Air-conditioning HY-GLOO GIII. 15.5cm.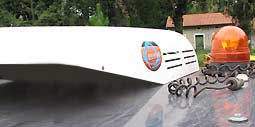 Seen of grafted air of the condenseur allowing an easy cleaning.
Power-driven AIR-CONDITIONING for KUBOTA